When Google was first launched, Google published a cartoon series to attract users all over the world towards it. And When I first tried Google Chrome, it was like a cartoon making fun of a full fledged browser, which can't even support scrolling and large number of website were not appearing properly in this browser. But Google Chrome soon recovered and now it become Top Browser to surf.
Today we will show you top 11 features of Google chrome which is why You should start using it (if not already started) and if you already using it, you will not leave it because of these. Here goes the list —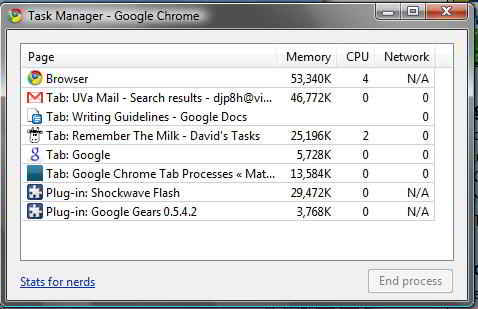 1. Speed – Google chrome is fastest compared to all other, whether it's application loading time or Site loading time.
2. Tabbed Interface – It's easy to use Tabbed interface is really good, It's so good that Chrome theme for Firefox (which makes Firefox look like Chrome) is one of most popular theme.
3, The Omni box – It handles everything in one box, be it url or search query. It also shows Web history and shows relevant pages from your browsing history in case you need to see them instead of going for Google Search. No need to open Google, simply type here and hit enter, it will Auto search Google if you did not type a URL or shortcut.